COREtec Luxury Vinyl Flooring
While the current market boasts many different ways to floor, there's truly nothing quite like COREtec luxury vinyl flooring. COREtec is made to take on whatever the day brings, yet does so in utmost style. It's 100% waterproof, insulates against cold and sound, and resists everyday blemishes with ease. At Tastinger's Floor Covering, we're proud to be your local source for all things COREtec flooring.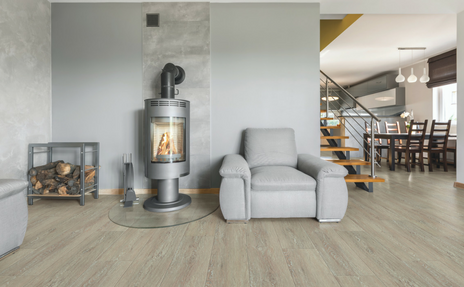 COREtec Fundamentals
With its patented inner core structure, COREtec is a luxury vinyl flooring that goes beyond the traditional. It is comfortable to step upon, ultra-dense, and extremely stable. Its waterproofing abilities mean you won't have to worry about pet accidents or spilled milk. In fact, this luxury vinyl plank and tile has proven to stay pristine amidst everyday accidents. And, although it may look and feel like actual hardwood, COREtec is easy to install.
Why Choose COREtec?
Truly, there are many things to love about COREtec luxury vinyl. A great choice for just about any residential or commercial remodeling project, COREtec has a sound and moisture-absorbing cork underlay, which eliminates any requirements for subfloor preparations. Since it is made using materials like recycled wood and bamboo dust, limestone, and virgin PVC, COREtec resists growth of mold and mildew. It's also GREENGUARD GOLD Certified for indoor air quality, so you won't worry about your family's safety.
Want to learn more about COREtec luxury vinyl products? Visit our Franklin, NC showroom today, or give us a call anytime to schedule your free, in-home consultation.